SDI Interface
About SDI Interface
Important notice: We're in process changing our diagnostic software to use interfaces specific to each manufacturer. This means that each application (FCOM, ToCOM, FiCOM and others) will have it's own interface. SDI is no longer manufactured.
Product listing
SDI Protocol and Vehicle Bus listing
The SDI Interface supports all major standards for vehicle diagnostics. These physical layers are supported:
ISO9141
CAN-BUS

High-Speed
Low-Speed (Fault-Tolerant)
Single-Wire

J1850 bus

VPW (GM vehicles)
PWM (Ford vehicles)
Diagnostic protocol listing
KW71/KW1281
KWP2000, PSA2000
Renault ISO
Peugeot ISO
VW TP2.0
ISO 15765
OBD2 (ISO9141, ISO14230, ISO15765, VPW, PWM)
Ford ISO protocol
Ford PWM protocol
BMW DS-1, BMW DS-2
KWP2000 STAR
BMW FAST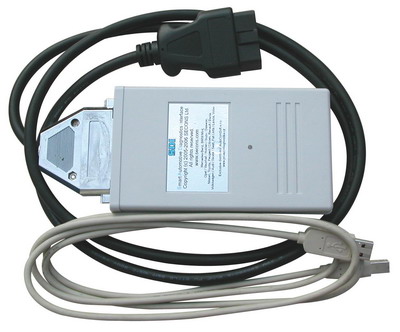 Production Technology
The SMD production technology of the interface is entirely automated. We offer the highest quality and the lowest prices on the automotive market. During the assembly the interfaces undergo the 100 % electonic control of quality. Our unique test systems ensures, that all vehicle BUSes and protocols provided by the SDI interface are fully tested before being shipped to a customer.
See also
Contactform
If you need more information about our products, please use this form. You can also mail us at <info@secons.com>.